Brooke Elmore – Spokin User @celiactivist
Allergies: Celiac-Gluten
Class: 2024
Major: Graphic and Information Design
Future Plans: Unsure about my future plans! Would love to do something with food, design and social media.
Instagram: @celiactivist
Brooke's Northeastern Campus Guide
Playa Bowls has great gluten-free options. They offer gluten-free granola, and most of their other ingredients are naturally gluten-free. You can request the staff use a clean blender and prep area to avoid cross-contamination.
Tatte is a good option, but you have to be careful here. The baked goods are kept in the same case, so they are not safe for those with Celiac. However, I have spoken to the manager about the prepared foods, and they assured me they could prepare toast or a breakfast sandwich separately for me. They won't toast it but instead grill the bread. Just make sure to be clear about your needs.
Pressed is my favorite place to grab breakfast and lunch in the city. They can make all of their wraps and sandwiches in gluten-free wraps or on gluten-free rolls. I highly recommend getting the wrap—they're delicious! The staff always notes my allergy and the kitchen takes precautions to avoid cross-contamination and I've never had an issue. And the food is SO GOOD. The breakfast wraps have potatoes in them and are the most incredible thing ever!
I have been to Ginger Exchange multiple times and have had many positive experiences. They have a separate gluten-free menu, and note which sushi varieties are gluten-free. I have been reassured by the kitchen that they can prepare the food separately, once I have told them I have an allergy. My favorite is their Thai Curry—it's so good!
J.P. Licks is the best Boston ice cream shop for anyone with allergies. You can ask the staff for the allergy list, and they will give you a binder with all of the allergens marked. They will get a fresh scoop and a new bin for you as well. They also have gluten-free cones which is so rare!! The cappuccino crunch is my favorite flavor.
Barcelona Wine Bar is the best spot for a nice dinner in the city, and the staff is so so helpful. When I told my server I had a gluten allergy, she marked up my whole menu with everything I could eat, which was so much! The have Spanish style tapas, so I recommend getting a bunch of plates to share. My favorites were the patatas bravas, the bacon wrapped dates, and the fig dish! The flourless chocolate cake is also delicious! This is my favorite place to go when I am celebrating or want a nice dinner.
Grainmaker is 100% gluten-free! I have been once, and they have bowls that you can customize. You can choose different bases and fillings, and they also have sides like plantain chips and salsa! Definitely a fun fast casual spot for people with Celiac Disease.
I absolutely love bartaco! So much of their menu can be made gluten-free, and they have dedicated fryers which is a huge win. I love their guac, and the King of Prussia location offers gluten-free chicken empanadas that are incredible. The menu is clearly marked with what items contain gluten. I love trying their seasonal tacos whenever I'm there!
110 Grill is absolutely the best restaurant for anyone with any allergies. The staff is so proactive and educated, and they ask you right when you sit down if anyone has allergies. Almost the entire menu can be made gluten-free, and everything is made to order. When you have an allergy, the manager is required to bring your order out, and they always have allergen sticks.
I went here for brunch and had a very good experience. The staff was able to tell me what could be made gluten-free, and I had eggs benedict with greens for brunch. They assured me that it would be prepared safely, and I felt good afterwards.
Loco Taqueria is my favorite place to get Mexican food in Boston. Almost the entire menu is gluten-free, and the staff understands what Celiac Disease is. Whenever I mention having a gluten-allergy, they make sure to note it when putting my order in. I placed an order for delivery, and made a note of my allergy. I also called, and the employee ensured me that they would note it when they put in my order in.
Fomu is a completely vegan ice cream shop with tons of gluten-free options! If you tell the staff you have an allergy, they will gladly get a fresh scoop and open a new container to prevent cross contamination. I love that they do seasonal ice cream flavors as well! Beware, some of their products do contain nuts!
This little market on Newbury Street was such a gem to find. While everything is fairly pricey, they do have a wide range of products that you don't see in every grocery store. The chocolate section was HUGE, with bars for people with all different chocolate preferences. They also had a whole shelf of gluten-free products! And they sold some baking supplies, with allergy-friendly options.
I didn't know anything about their allergen protocols when I went, but I ended up having a really great experience. Their website has all of the flavors with ingredients and major allergens listed under each flavor. When I went inside, I asked the employee what the procedures were, and she said that if she opened a new bin and cleaned a scoop then it would be safe from cross-contamination.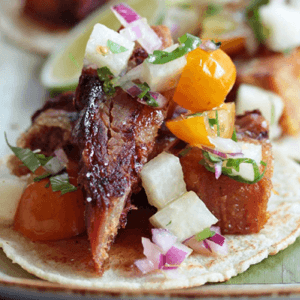 Rosa is a chain with a few different locations, and they offer a lot of great gluten-free options that are labeled on the menu. My waitress marked everything with an allergy when she put in my food and it was delicious!
Kane's is literally the best place ever for gluten and dairy free donuts! They make all their GF/DF donuts in a dedicated gluten free facility off site, and the staff changes their gloves before prepping your bag without even being prompted. They offer 12 flavors of donuts, including Maple Bacon, Blueberry, and Apple Cider. They also make gluten-free muffins, which are not dairy-free.
Jennifer Lee's is free of gluten, dairy, eggs, nuts and 100% vegan! One of the only allergen free bakeries in Boston, with another location in Worcester! They offer tons of different baked goods, including brownies, donuts, cookies, cannolis and custom cakes! If you have lots of allergies, this is definitely the bakery for you.
They have tons of amazing gluten-free options, including gluten-free donuts from a local bakery! They also have a selection of baked goods from By The Way Bakery in New York—perfect for bringing to events! Overall, whenever I need something specific I can always count on Whole Foods to have it.
You can get a lettuce wrapped burger and fries here since they don't put anything else in the fryer. It's a great option for a quick and safe meal!