DEDICATED FACILITY
(Allergens Vary)
Nurture Life provides freshly made, nutritionally balanced meals for babies, toddlers, and kids. Co-founded by Jennifer Chow — who not only has food allergies but is a food allergy mom herself. All meals are created in-house in a facility dedicated free from the allergies she and her son share — peanuts, tree nuts (except coconut) and shellfish.
Special Offer: Save $100! Get $25 off your first 4 orders with code SPOKIN. Code automatically applied at checkout.
Freshly
Freshly is a weekly meal service that delivers all natural, fully prepared meals made in a gluten and peanut-free facility to prevent cross-contamination. While shopping for meals you can filter your options by allergen — so you only see meals that match your allergens.
Veestro
At Veestro, build a box of 100% plant-based, meatless, preservative-free and organic meals and feed your busy family in a flash! All meals are milk, meat, egg, fish, and honey-free.
The Good Kitchen
The Good Kitchen makes healthy, pre-prepared meals — in a facility free from gluten, peanut, and soy. You'll have a healthy and safe meal ready in minutes.
Thistle
Thistle creates plant-based meals with a focus on plant-based ingredients. All meals are free of milk, egg, and gluten. Customize a plan for your needs and leave the cooking — and the dishes — in their chefs' capable hands.
Sprinly
Sprinly offers organic, plant-based and meat-free meals. In-house chefs and nutritionists create pre-prepared organic gluten, egg, and milk-free meals designed to jump-start a healthy lifestyle on a busy schedule.
NON-DEDICATED FACILITIES
(allergens vary)
Splendid Spoon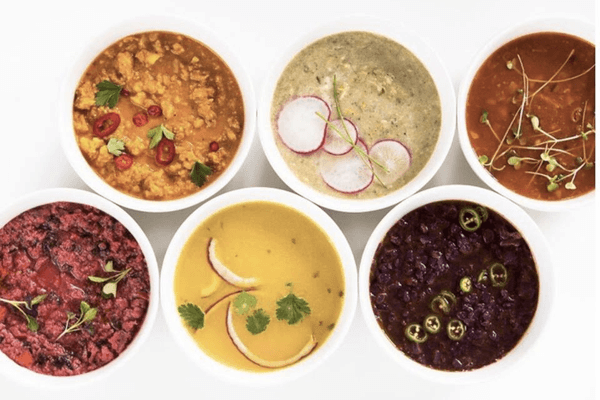 Splendid Spoon smoothies and soups are low in sugar and full of vegetables so that your next meal can be one you feel good about. All meals are free of gluten, soy, milk and egg.
Yumble
A recent Shark Tank success story, Yumble's mission is to provide healthy, pre-prepared meals your kids will actually want to eat. With all meals free from peanuts and tree nuts and several soy, milk, egg and gluten-free options, Yumble is here to make your life go swimmingly 😉.
One Potato
One Potato provides easy to follow recipes with gluten-free and nut-free ingredient options for Instagram-worthy meals in 30 minutes or less. We love that there are options for adult and child-sized portions.
Kitchfix
Every Kitchfix meal is designed by a chef and approved by a nutritionist — a match made in heaven. All foods are non-GMO and free of gluten, milk, corn, soy, peanut, refined sugars and artificial preservatives.
Hungryroot
At Hungryroot, it is possible to choose a meal plan to make your meal 100% gluten-free, milk-free and egg-free. Choose from individual, couple, and family packages that can be customized to your food allergy or taste.
Daily Harvest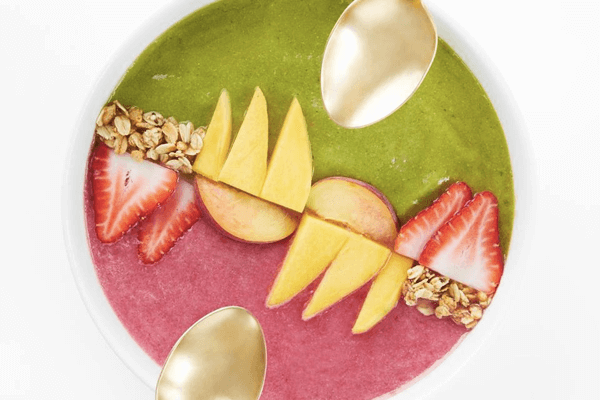 At Daily Harvest, choose from ready-to-blend smoothies, heatable soups, meal bowls, cookies and lattes that all exclude milk, egg and gluten and have many soy-free options. The only work on your end is to add liquid and blend or reheat.
Hello Fresh
Hello Fresh provides easy-to-make recipes with pre-measured farm fresh ingredients. There are free-from meal options for all of the top 8 allergens — music to our ears.